Truth be told, I have always found the hunting lodge style to be too masculine for my taste, and my eyes can never stop staring (back) at the taxidermy displayed on the wall.  But for some reason when I saw this deer head on Sebastian's lovely white nursery wall, I no longer feel goose bumps creeping on my arms.  Instead it brings a sense of whimsy and playfulness to the room.
~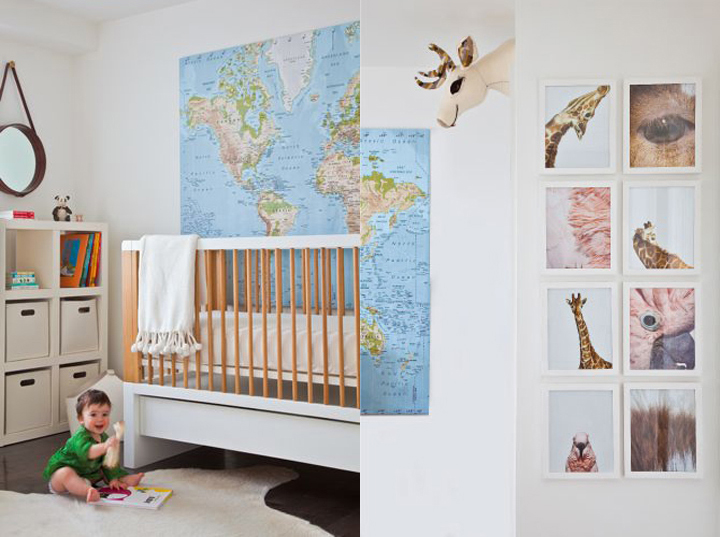 ~
Here are some other cute options.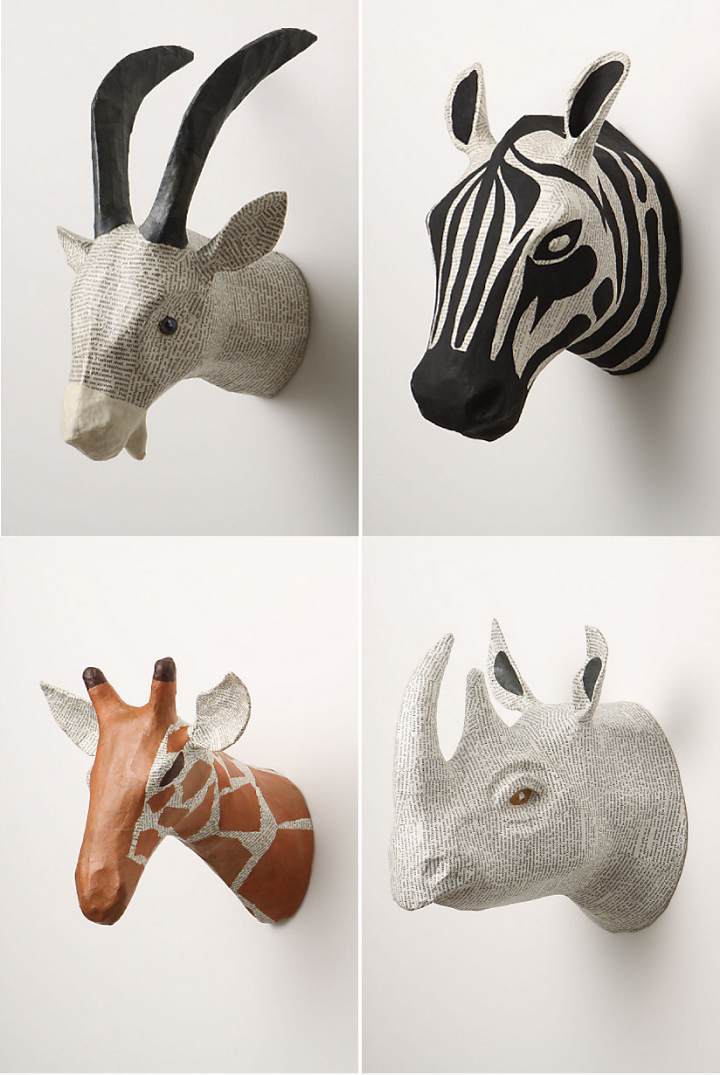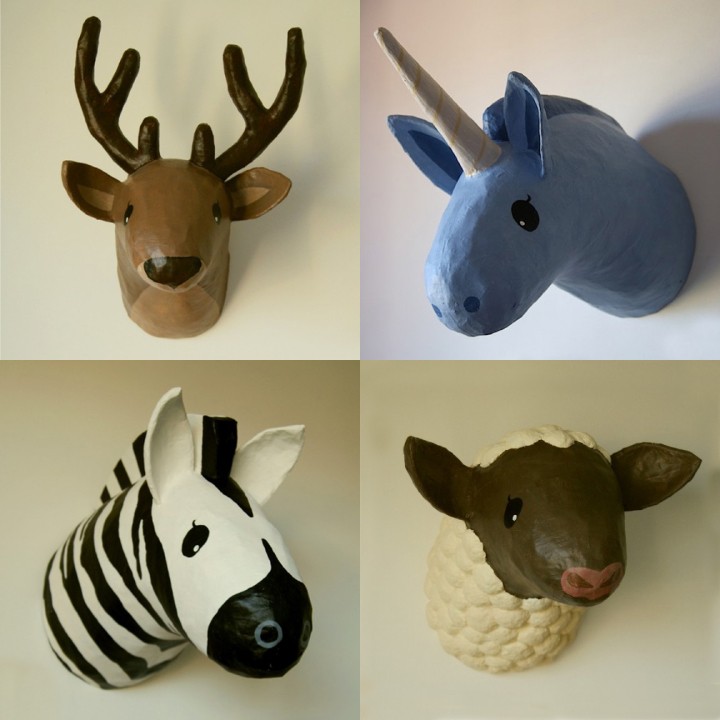 Too overwhelming in your nursery?  Try these little hooks; they are adorable.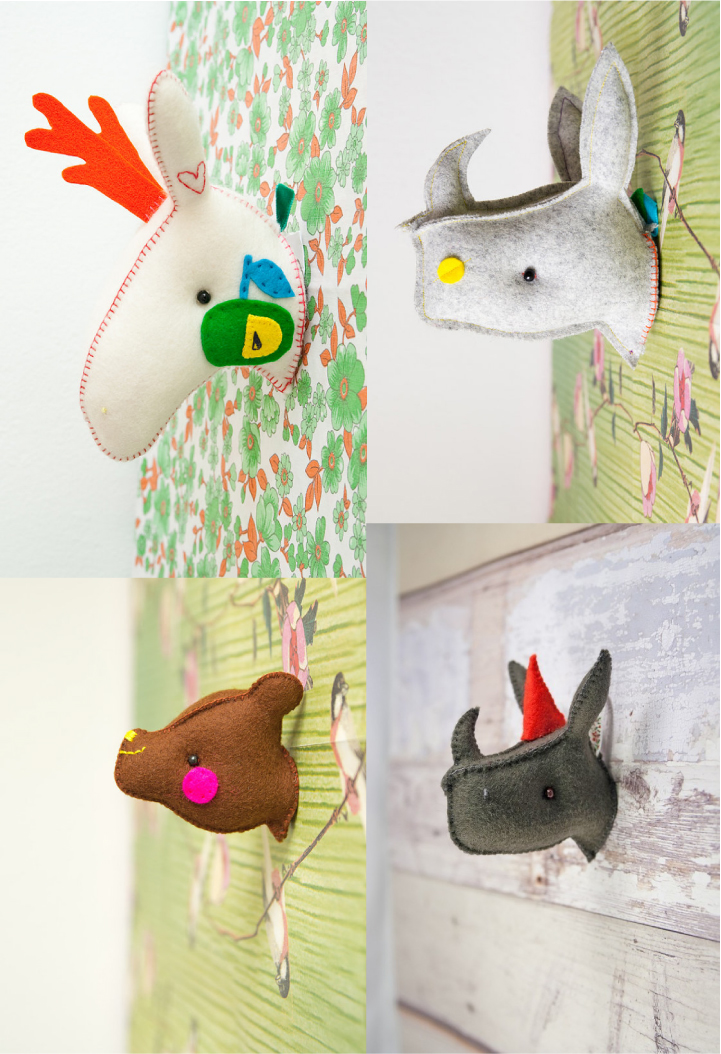 ~
Images via (Anthropologie, Tamar Mogendorff, La Factoria Plastica, French Melody, Rock Paper Scissors, Planet Fur)