After seeing the new DVF fall 2011 collection, I am head over heels in love with black and gold.  I have picked 10 items with the same modern glamor feel.
~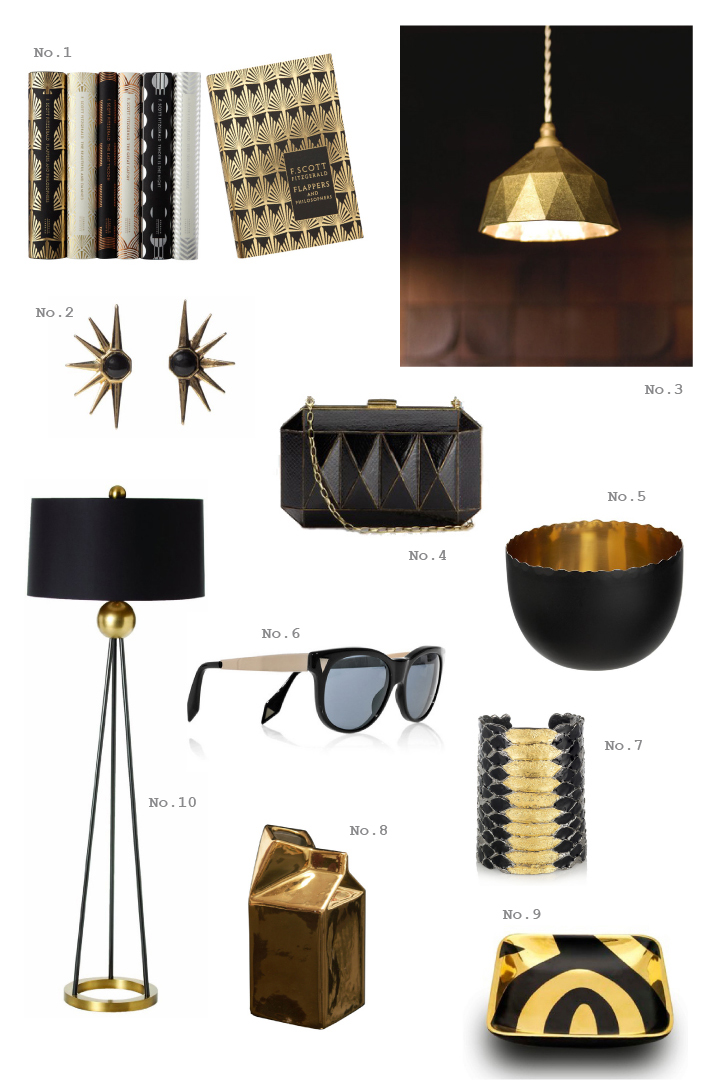 ~
No.1: These books are just simply too beautiful for words.
No.2: Perfect for my new short hairstyle.
No.3: One day this is going to be in my dream kitchen.
No.4: Because every girl needs a black and gold clutch.
No.5: Delicate candle holder – watch the flicker dances and sparkles against the gold background.
No.6: Cool shades, this could be my new favorite.
No.7: Black, gold and snake-skin print… need I say more.
No.8: This makes the morning coffee that much more special.
No.9: I am obsessed with animal prints.
No.10: For my bedroom.