Polka dot patterns are popping up everywhere in the fashion world these days.  Like a basic stripe pattern, polka dots are classic and bold.  And season after season designers bring a fresh new take on this pattern.  They can be seen everywhere for the fall and winter 2011 runway and well into Spring 2012.  From Marc Jacobs to Stella McCartney to Luca Luca and Diane von Furstenberg, these are not your typical sweet take on the pattern.  They are bold, sexy and incredibly stylish.
~
Stella McCartney's Winter 2011 ready-to-wear demonstrates a daring way to incorporate the polka dot pattern.  It's classic with a twist.
~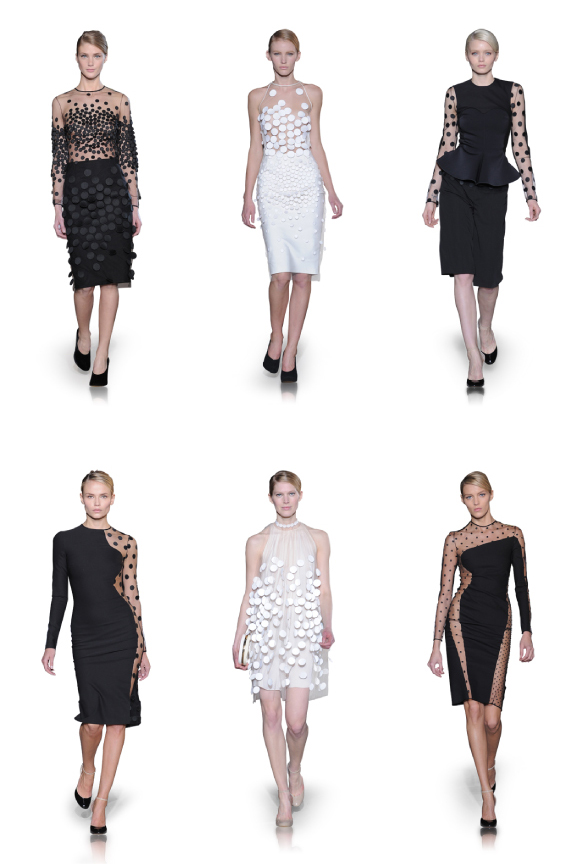 ~
Here are some "spot-on" items you can bring into your daily wardrobe.
~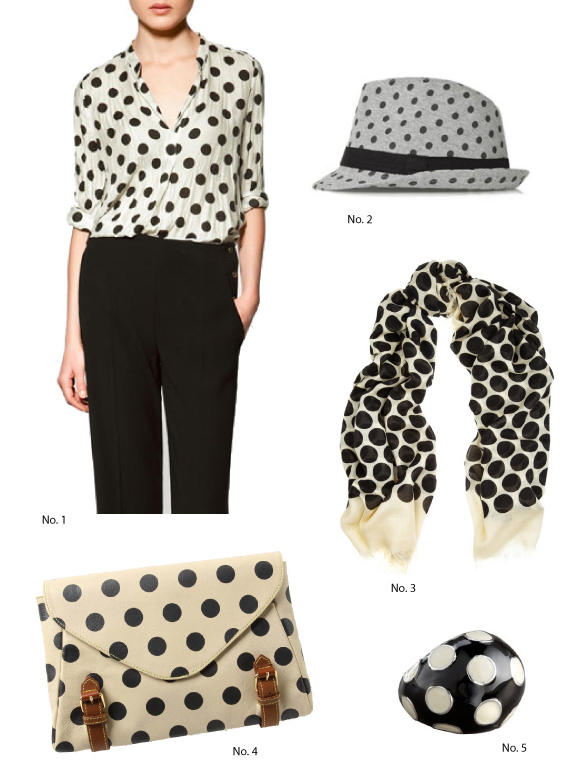 ~
No.1 Polka Dot blouse
No.2 Polka Dot Hat
No.3 Polka Dot cashmere and silk blend scarf
No.4 Polka Rounds clutch
No.5 Polk Dot dome ring
~
Image via. (Back stage models & Bonny dots tights)