I am constantly in awe of the things people do to "hack" their IKEA furniture, with the endless creative ways they transform a mass produced product into something uniquely theirs. If you are like me who just can't seem to find a free weekend to attempt such a project, then there are a few new products out there that are specifically for customizing IKEA items.
~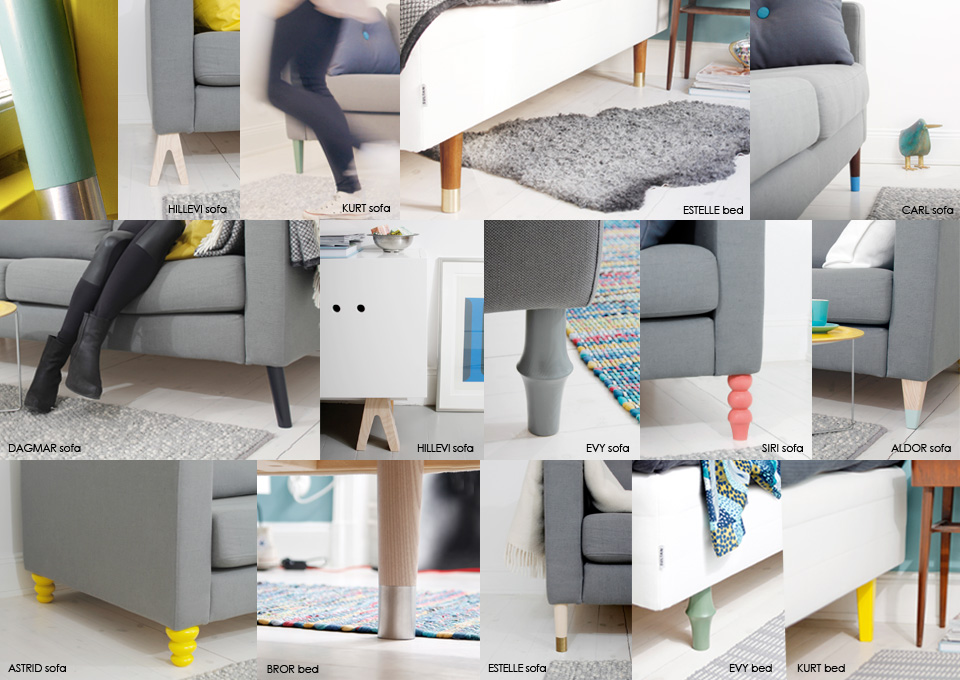 Swap out the legs on your IKEA sofas, chairs, bed frames, night stands, and dressers with the colorful and playful ones from prettypegs. With a simple swap, Voila! your IKEA furniture gets updated and no more boring legs. This is a Swedish company and all items are produced in Sweden, but shipping for US customers is a flat rate of $26.
~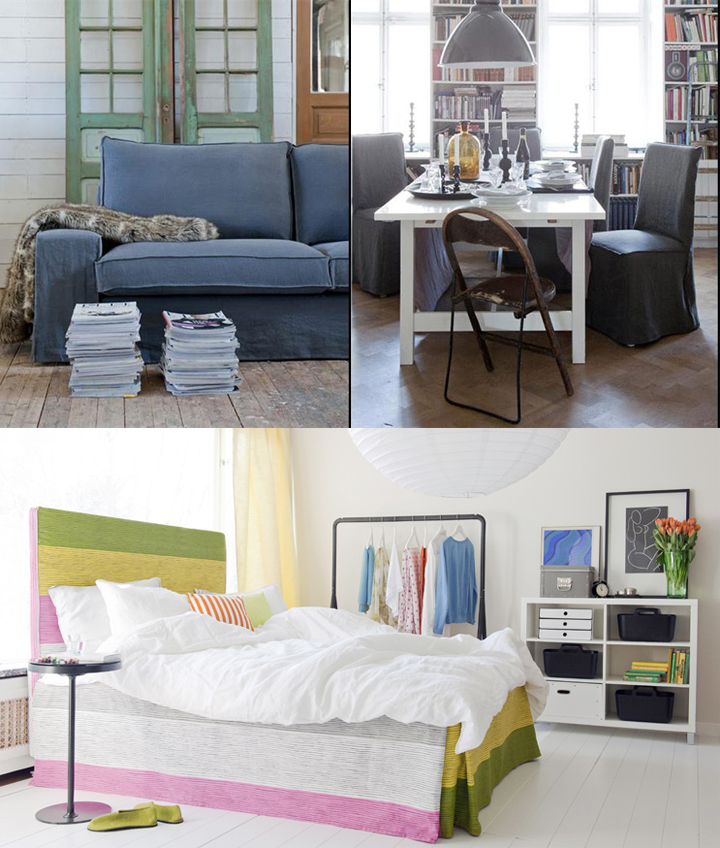 You can also bring new life to IKEA upholstered pieces with new slipcovers. Bemz specializes in making slipcovers that fit both old and new IKEA furniture models. They have 180 classic and modern fabrics to choose from. This is truly an easy transformation for your tired looking IKEA sofas, chairs, and headboards, allowing you to tailor each piece to suit you personal decorating style.
~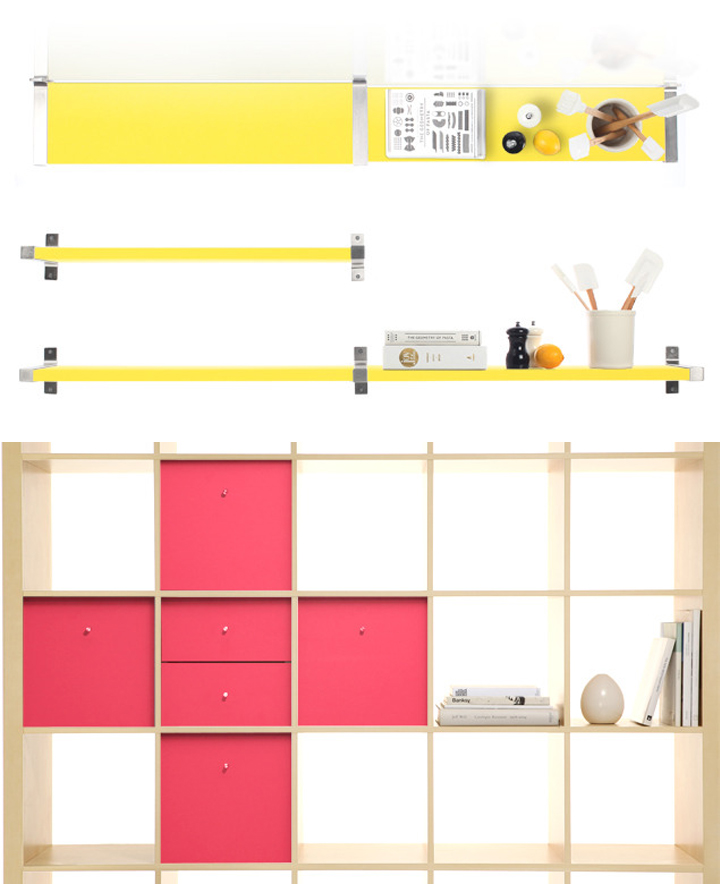 The very popular EKBY wall shelf and EXPEDIT bookcase door and drawer inserts can now have a new facelift as well. PANYL offers a variety of architectural vinyl panels available in finishes such as wood grains, stones, solid colors, and metals. All you need to do is pick from a range of vinyl samples and PANYL will send you the shelf ready to assemble. But don't forget to purchase the EKBY BJÄRNUM bracket from IKEA to hold the shelf up.